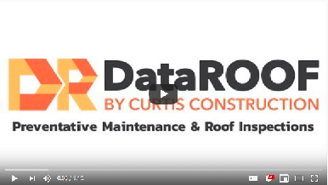 What is DataROOF?DataROOF is a preventative roof maintenance and inspection program designed to maximize the service life of a building owner's most costly asset. DataROOF protects your most important assets: personnel, equipment, and the building's interior.
There is nothing more critical to a roof system's long-term performance than a comprehensive preventative maintenance program. DataROOF is designed to detect problems with a roof system before water intrusion occurs. The smallest problem will destroy a neglected roof system.
It's common sense…
if you want your roof
to perform, you have to
maintain it.